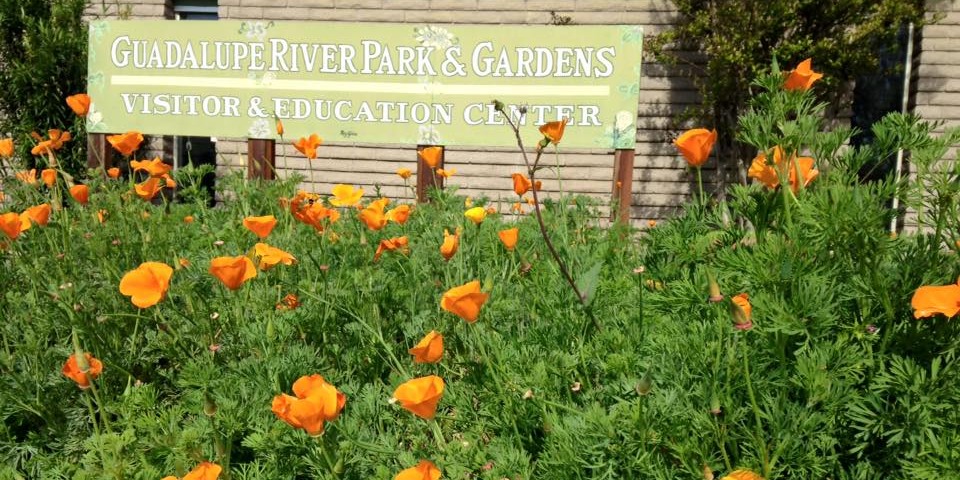 (This information is now outdated.)
Spring in Guadalupe Gardens, a celebration of healthy living, gardening and the environment, will be here in little more than two weeks, on April 28! The 5 kilometer Fun Run that begins at 9:00 a.m., an hour before anything else, makes its way through the park and back to the main event, where there will be various health professionals to share information about healthy living, and for health screenings. Other exhibits will feature information about the environment and green technology, including presentations about solar energy and worm composting. Recyclable electronic waste can be dropped off free of charge. There will be all sorts of lectures, workshops, activities for children and even dancing and live bluegrass music.
But honestly, the main reason that most of us who read this column attend Spring in Guadalupe Gardens is all the gardening goodies! There will be an abundance of all kinds of plants from all kinds of specialty nurseries. Spring in Guadalupe Gardens has always been a great source of rare and unusual plants, as well as some of the more familiar plants, at reasonable prices.
Not only will there be plenty of plants to buy, but experts and some of the nurserymen who grew many of the plants will be available for advice on selection and cultivation. Representatives from the American Fuchsia Society, the John. E. Stowell Dahlia Society and the South Bay Heritage Rose Group will be there selling their plants, and sharing their expertise and information about membership. It is not too late in the season to select warm season vegetable plants, including heirloom varieties, from the extensive assortment that will be available.
Besides the shopping, Guadalupe River Park Conservancy and Greenwaste will be giving away one free bag of compost to each household. The San Jose Heritage Rose Garden, which is the most extensive public collection of old-world roses in the Western Hemisphere, will be in full bloom and open for tours.
Spring in Guadalupe Gardens will be from 10:00 a.m. to 3:30 p.m., in the Guadalupe River Park and Gardens between Taylor Street and Coleman Avenue in San Jose. There is no charge for admission or parking. More information can be found online at www.grpg.org or by telephoning 298 7657. Registration for the Fun Run, which begins an hour earlier at 9:00 a.m., can be arranged at www.grpg.org/FunRun.shtml.